COMMITTEE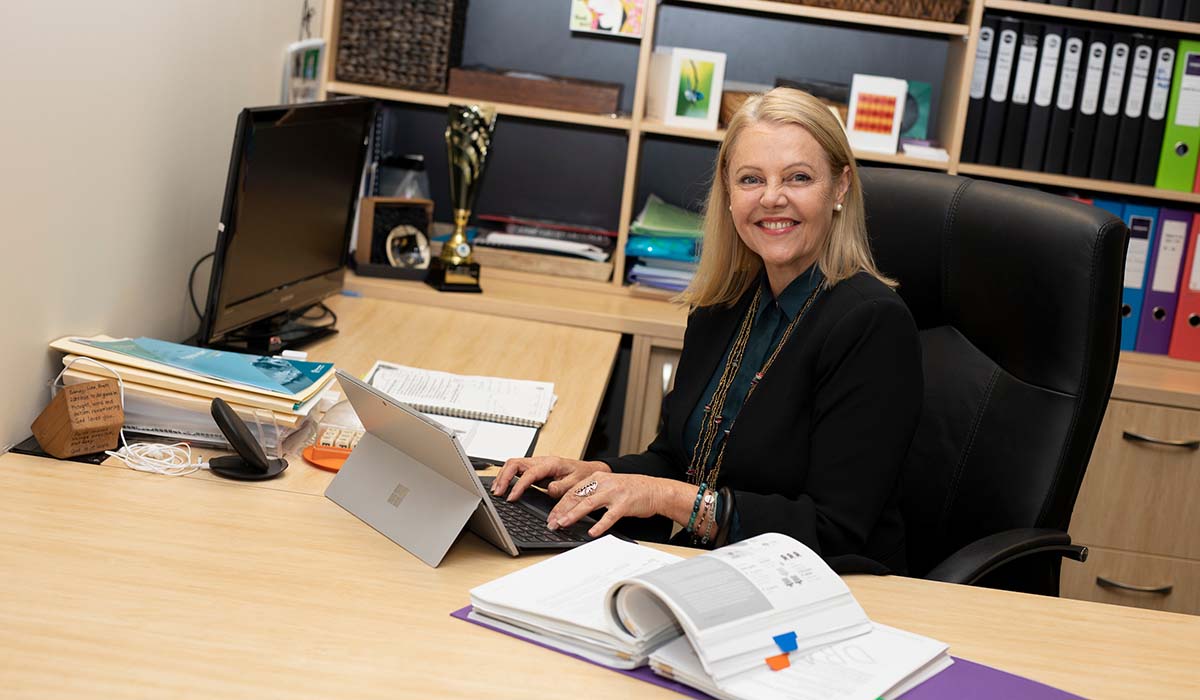 Search
Facebook
𝐒𝐀𝐍𝐃𝐘'𝐒 𝐖𝐄𝐄𝐊𝐋𝐘 '𝐖𝐑𝐀𝐏' – 𝟏 𝐃𝐄𝐂𝐄𝐌𝐁𝐄𝐑 𝟐𝟎𝟐𝟑
Pheww! 🤗 The last sitting of Parliament for 2023 is now complete, however given I am back there next week for public hearings, it still does not feel end of year, yet! However, it was lovely to see the Christmas tree lit up, though sad that the moment was spoiled for the many children and grandchildren there by protestors screaming obscenities. As I said when I delivered the valedictory speech on behalf of the cross bench, this is not who we are or what we aspire to, which is peace, not divisions. 🕊🙏
👮‍♂️SAFE NIGHT PRECINCT FOR NOOSA – collaboration is key for greater community safety👍 After meeting with Noosa Council, Hastings Street Association and our police last month, Council is proceeding with an application for a Noosa Heads precinct. In preparation, I had requested of the Attorney General some weeks ago that any request from Noosa Council be swiftly processed and look forward to them receiving good news!
🏖TEEWAH VEHICLE ROLLOVER – with another tragic loss of life on Teewah Beach last weekend, I asked a 'Question on Notice' in Parliament as to what actions government will be taking to improve safety along this stretch which is classified as a road. 👉A response is due by 8 January 2024 with all my previous Questions on and without Notice available at www.sandybolton.com/parliament/questions
🥇NOOSA SHINES IN QLD TOURISM AWARDS – congratulations to RACV Noosa Resort who claimed the silver and to Tourism Noosa and Pelican Boat Hire Noosa who both received a bronze this year 👏👏 Top job everyone!
👉Further information on the awards is available at www.qtic.com.au/queensland-tourism-awards
Queensland Tourism Awards Live Queensland Tourism Industry Council
🟢COOLOOLA GREAT WALK ECO PROJECT UPDATE – as we had not received a response yet to our letter to the QLD Minister for Tourism and the QLD Minister for the Environment regarding our request for a transition to non permanent built accommodations, I asked a Question without Notice in Parliament. In short, reassurance was provided that they are working on a solution to meet community expectations, and we look forward to updates in the new year on what that looks like!
👉For the Minister's full response and further information head to www.sandybolton.com/cooloola-great-walk-ecotourism-project-cgwep-update-november-2023
⛈NOOSA's RAIN SEASON – even though we are receiving a little bit of much-needed rain, we need to be vigilant regarding fire, as well should any flooding occur. Driving into floodwater is the number one cause of flood-related deaths in QLD, which are preventable 🙏
👉Please see the resources at www.getready.qld.gov.au/FloodedForgetIt
👉In addition, a reminder in March 2023 resulting from our advocacy for real time flood data to be available to residents, the Minister for Transport & Main Roads has advised that flood monitoring equipment has been installed in the Noosa Electorate in several locations. Further on this including exact locations are available at www.sandybolton.com/real-time-flooding-alerts-march-2023.
🔥BUSHFIRE COMMUNITY INFORMATION SESSIONS – Queensland Fire and Emergency Services - QFES invites residents on 9 December to learn how you can be better prepared for our next bushfire. Have all your questions answered by our local Rural Fire Brigade, the Rural Fire Service, and Noosa Council, and yes, I will be there!
👉Lake Cooroibah Boat Ramp between 10 and 11.30am
👉Noosa North Shore Fire Station between 2 to 3.30pm
👉For further information, please contact the Sunshine Coast Rural Fire Area Office on 5293 4200
RFBAQ - Rural Fire Brigades Association Queensland Inc Cooroibah Rural Fire Brigade Boreen Point Rural Fire Brigade Tinbeerwah & District Rural Fire Brigade
🟣NOOSA INDIGENOUS RANGERS – Finally! 😍 Following advocacy for some years, the Kabi Kabi Peoples Aboriginal Corporation have been allocated funding for 4 indigenous land and sea ranger positions to undertake a variety of work activities On Country including fire management, biodiversity surveys, marine debris removal from beaches and estuaries, feral animal control, weed treatment and management of cultural sites.
👉Learn more about this program at www.qld.gov.au/environment/plants-animals/conservation/community/land-sea-rangers/about-rangers
Kabi Kabi Yangga Buwan Cultural and Land Aboriginal Corporation
🔴INDEPENDENT MINISTERIAL ADVISORY COUNCIL (IMAC) UPDATE – the QLD Government have announced the members of this council that will provide independent advice on how victim support services could be improved, guidance and victims' perspectives on criminal justice issues and youth crime reforms being considered by government. Members include victims of crime, representatives from the legal sector and peak advocacy bodies, First Nations representatives, expert practitioners and our very own Youth Member for Noosa, Zac, who I will be catching up with before hearings next week! Congratulations to all, and I look forward to the coming months working with you all.
👉A full list of the membership and further information is available on the media release at statements.qld.gov.au/statements/99266
👉A reminder the IMAC is separate to my Parliamentary Select Committee on Youth Justice Reform which is accepting submissions until 10 January with more information at www.sandybolton.com/crime-youth-recidivism-update-november-2023
Sunshine Beach State High School
💜DISABILITY ACTION WEEK – MPs this week in Parliament celebrated microbusinesses who provide an opportunity for all abilities people to earn an income, increase self-confidence and achieve great independence 👏👏👏
👉Business who would like to get involved in this can find resources at www.qld.gov.au/disability/community/awards-events/disability-action-week
👉Regarding the Royal Commission into Violence, Abuse, Neglect and Exploitation of People with a Disability, if any residents have feedback on specific recommendations they would like to see implemented, please email us via noosa@parliament.qld.gov.au. There is a link to the full report available on our Noosa 360 at www.sandybolton.com/royal-commission-into-violence-abuse-neglect-and-exploitation-of-people-with-...
🚆DECEMBER RAIL CLOSURE TIMES & DATES – buses 🚌 are being utilised as replacements in various places with more Information to assist with planning your trips below 😊
👉1 to 6 December: www.queenslandrail.com.au/Community/Projects/Works%20Notices/Early%20December%20Track%20Closures.pdf
👉7 to 26 December: www.queenslandrail.com.au/Community/Projects/Works%20Notices/Mid%20December%20Track%20Closures.pdf
👉27 to 31 December: www.queenslandrail.com.au/Community/Projects/Works%20Notices/Late%20December%20Track%20Closures.pdf
👉If you require assistance boarding or an accessible service, please text 0428 774 636, call 13 12 30 or see station staff. For more information, please email customerfeedback@qr.com.au
👉Furthermore, QLD Rail have advised of extensive Cross River rail works between 23 December 2023 until 18 January 2024 which will see all train lines on the SEQ rail network impacted at different stages. Please visit www.queenslandrail.com.au/about%20us/Media%20Centre/Media%20Releases/Pages/Track-closures-in-Dece... to learn more.
Transport and Main Roads Queensland
Translink
📣EOI OPEN FOR TRUTH-TELLING AND HEALING INQUIRY (TTHI) AND TREATY INSTITUTE – Expressions of Interest (EOI) are now open until 21 December for member and chairperson roles of the TTHI as well as the inaugural Treaty institute (ITI). The Inquiry will include developing a shared truth in relation to the often-confronting nature of this State's past. All stories should be shared, including non-indigenous in this journey.
👉Further information on the TTHI and how to apply is available at www.luminarypartners.com.au/firstnationstreatyinstitute
👉More information on the ITI and how to apply is available at www.luminarypartners.com.au/truthtellingandhealinginquiry
👉Our latest Noosa 360 on Path to Treaty can be found at www.sandybolton.com/path-to-treaty-update-september-2023
💬BILL/ INQUIRY CONSULTATIONS – public submissions for the following Queensland Parliament Committee inquiries are now open. Don't forget you can subscribe to parliament committees to be notified when submissions open for new bill inquiries and receive other updates via www.parliament.qld.gov.au/Visit-and-learn/Have-Your-Say/Subscribe
👉Transport and Resources Committee – Energy (Renewable Transformation and Jobs) Bill 2023 closing 8 December – www.parliament.qld.gov.au/Work-of-Committees/Committees/Committee-Details?cid=173&id=4296
👉Education, Employment and Training Committee – Education (General Provisions) (Extension of Primary Schools in Remote Areas) Amendment Bill closing 11 December – www.parliament.qld.gov.au/Work-of-Committees/Committees/Committee-Details?cid=166&id=4297
👉State Development and Regional Industries Committee – Agriculture and Fisheries and Other Legislation Amendment Bill 2023 closing 15 December – www.parliament.qld.gov.au/Work-of-Committees/Committees/Committee-Details?cid=172&id=4301
👉Youth Justice Reform Select Committee – Youth Justice Reform in Queensland Inquiry closing 10 January 2024 – www.parliament.qld.gov.au/Work-of-Committees/Committees/Committee-Details?cid=232&id=4295
👉Transport and Resources Committee – Land and Other Legislation Amendment Bill (No. 2) 2023 closing 16 January – www.parliament.qld.gov.au/Work-of-Committees/Committees/Committee-Details?cid=173&id=4300
👉Economics and Governance Committee – Inquiry Into Prehistoric, Dinosaur and Paleo Tourism in Outback Queensland closing 31 January 2024 – www.parliament.qld.gov.au/Work-of-Committees/Committees/Committee-Details?cid=167&id=4285
👉Community Support and Services Committee – Inquiry into the Provision and Regulation of Supported Accommodation in Queensland closing 2 February 2024 – www.parliament.qld.gov.au/Work-of-Committees/Committees/Committee-Details?cid=165&id=4298
👉Legal Affairs and Safety Committee – Crime and Corruption Amendment Bill 2023 closing 27 February – www.parliament.qld.gov.au/Work-of-Committees/Committees/Committee-Details?cid=170&id=4291
𝐑𝐄𝐂𝐄𝐍𝐓 𝐍𝐎𝐎𝐒𝐀 𝟑𝟔𝟎 𝐔𝐏𝐃𝐀𝐓𝐄𝐒: (www.sandybolton.com/noosa360)
📌Connect 2023
📌COOLOOLA GREAT WALK ECOTOURISM PROJECT (CGWEP) UPDATE NOVEMBER 2023
𝐒𝐀𝐍𝐃𝐘 𝐁𝐎𝐋𝐓𝐎𝐍 𝐌𝐏 𝐍𝐄𝐖𝐒𝐋𝐄𝐓𝐓𝐄𝐑: (www.sandybolton.com/newsletters)
📌To avoid missing out on important updates, subscribe to receive our monthly newsletter via email at the link above.
📌This will also ensure you are advised when Noosa MP specific surveys are held.
📌Paper copies can be picked up from our office at Noosa Civic at the start of every month or posted via 'snail mail' by calling our office on 53193100.
📌Latest newsletter: www.sandybolton.com/newsletter-october-2023-edition-63
𝐆𝐑𝐀𝐍𝐓 𝐓𝐎𝐎𝐋 𝐑𝐄𝐌𝐈𝐍𝐃𝐄𝐑𝐒:
📌QLD Government: www.grants.services.qld.gov.au
📌Federal Government: www.grants.gov.au
📌Noosa Council: www.noosa.qld.gov.au/community/grants/council-grants
📌Regional Development Australia: www.rdasunshinecoast.org.au/grants-and-funding
𝐑𝐄𝐌𝐈𝐍𝐃𝐄𝐑 !! 𝐍𝐎𝐎𝐒𝐀 𝐌𝐏 𝐀𝐍𝐍𝐔𝐀𝐋 𝐂𝐎𝐌𝐌𝐔𝐍𝐈𝐓𝐘 𝐒𝐔𝐑𝐕𝐄𝐘:
📌Have your say on our State Parliament priorities for 2024! www.sandybolton.com/your-say-annual-survey
To finish. On top of ugly protests in Brisbane, it has been deeply disappointing to see and hear of some 'grubbiness' on Facebook coming up to council, as well state elections, including ridiculous regurgitations long ago dealt with!
Please remember to think carefully of the impacts of 'liking' or sharing misinformation or claims about fellow Noosans, as you may become a perpetrator of harm in the process. For anyone that has a concern or question, just ask it directly of the person, business or yes, Councillor or MP, rather than becoming a vessel for those with vested interests including creating divisions and hatred.
And as you know, whether as a Councillor or MP, I always respond to the multitude of tags or comments on Facebook pages, even in the middle of the night! However, we have become aware of at least one community page where I am unable to respond to tags for some reason, don't receive notifications regarding, nor can we view that page. Frustrating, yes! So please if you ever tag me and do not receive response within 48hrs, direct message me or contact my office on 53193100 or via noosa@parliament.qld.gov.au
Have an awesome weekend Noosa and hope to see you at the start of many Christmas celebrations including at the Womens Shed which I am so looking forward to! 💗
𝙎𝙖𝙣𝙙𝙮 🙏
𝙄𝙣𝙙𝙚𝙥𝙚𝙣𝙙𝙚𝙣𝙩 𝙈𝙚𝙢𝙗𝙚𝙧 𝙛𝙤𝙧 𝙉𝙤𝙤𝙨𝙖
𝘖𝘶𝘳 𝘝𝘰𝘪𝘤𝘦. 𝘖𝘶𝘳 𝘕𝘰𝘰𝘴𝘢. 𝘖𝘶𝘳 𝘍𝘶𝘵𝘶𝘳𝘦
...

See More

See Less