ABOUT SANDY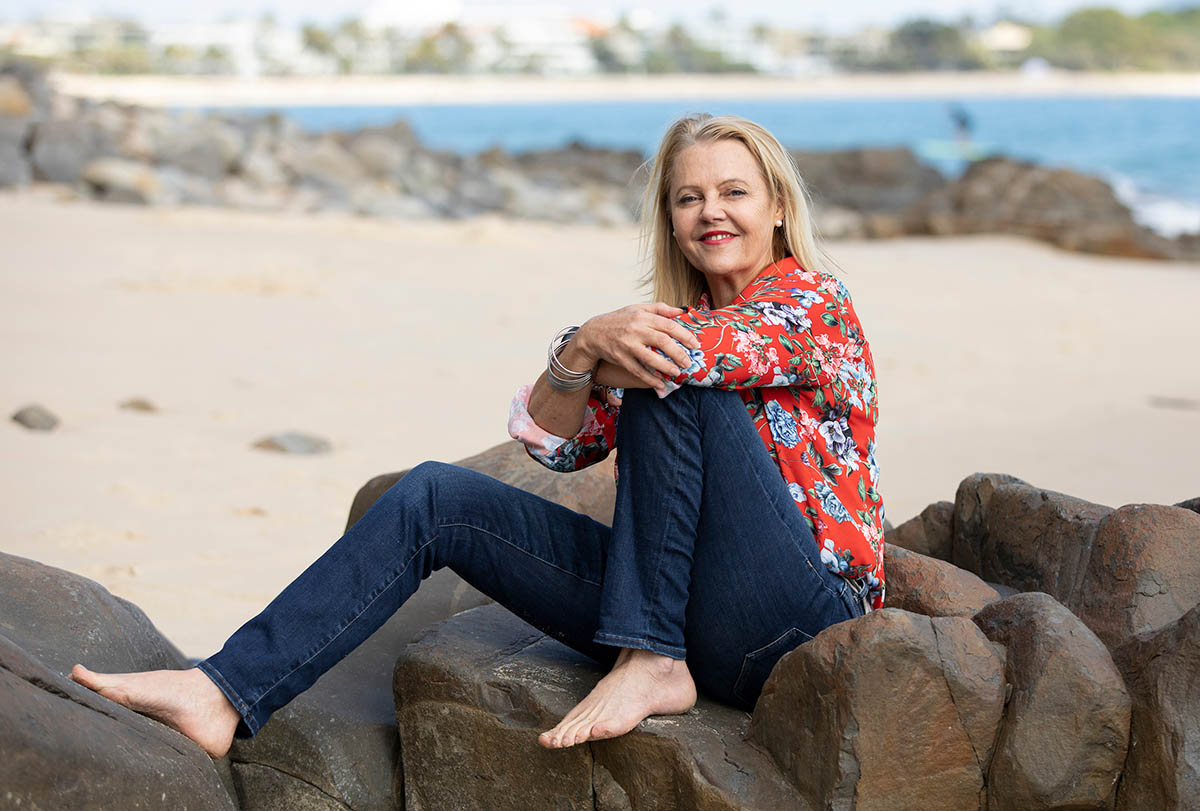 Search
Facebook
END OF WEEK UPDATE 14 MAY 2021
Evening from the 'Big House' everyone!😁 And yes, I am on time!!
COVID-19 UPDATE- As posted during the week, The Sunny Street COVID-19 Testing Centre at Tait Duke Cottage has now closed. They will continue to provide vaccinations from the Rainforest Room at the Noosaville Library, and we will update regarding another site as efforts progress. For information on where to get tested at Tewantin and Noosaville www.covid19.qld.gov.au/
KIN KIN RANGE WORKS SURVEY- If you live in the Kin Kin/Pinbarren area, please don't forget to check your letterboxes for this one question survey to be delivered via 'snail mail' next week. The deadline for reply is Monday 31st May 2021, so please if you do not receive by the 20th, call our office on 53193100.
NOOSA SEA SCOUTS 'MAKEOVER'- It was wonderful to connect the Dulux team with our Sea Scouts to undertake a community support painting activity. A huge thank you to all who donned their painting gear, the result looks very 'schmick'!! 👌
NOOSA QLD DAY AWARDS 2021 NOMINATIONS CLOSE IN 3 DAYS! Our community has so many fabulous volunteers and businesses who provide pro-bono services that make a real difference to our lives. Please help us to give them the recognition they deserve this QLD Day 👏👏 Information and nomination forms are available at www.sandybolton.com/qld-day-awards/, from our or the Noosa Today office, or via 53193100. Nominations close Friday May 17 5pm.
DOMESTIC AND FAMILY VIOLENCE PREVENTION MONTH- If you or anyone you know is affected, please share the 24-hour DV Connect helpline. Their number is 1800 811 811 #notnownotever
SERIOUS VIOLENT OFFENCES SCHEME- The Queensland Sentencing Advisory Council will soon be inviting preliminary feedback to assist in identifying key issues to be explored in responding to the Serious Violent Offences (SVO) Scheme in the Penalties and Sentences Act 1992 Terms of Reference. www.sentencingcouncil.qld.gov.au/terms-of-reference/serious-violent-offences-scheme-review
SMALL BUSINESS TAX TIME TOOLKIT- The Australian Tax Office has compiled a range of directories, guides and information for small businesses and their agents to help with a range of tax topics, including motor vehicle and travel expenses. www.ato.gov.au/SBtaxtimetoolkit
JOBS QUEENSLAND WEBINARS- Small and medium sized businesses looking to expand, adapt to changing staff or skill requirements are invited to join an introductory workforce planning webinar with Jobs Queensland. Register to join one of the four sessions being held next week www.jobsqueensland.qld.gov.au/jq-events/webinars
NOOSA 360- Updates include responses from TMR re heavy haulage vehicles and Beckmans Road. Visit www.sandybolton.com/noosa360/ and use the search bar to navigate. If you cannot find what you need just call our office on 53193100 or email noosa@parliament.qld.gov.au.
GRANTS AND REMINDERS
· SMALL BUSINESS GRANTS- All open and upcoming small business grants, including the recently announced Business Basics, Business Boost and Business Growth Fund programs, can be found at www.business.qld.gov.au/starting-business/advice-support/grants/schedule
· NCQW BURSARY- ncwq.org.au/bursary-program-2021/
· MADE IN QUEENSLAND PROGRAM- www.rdmw.qld.gov.au/manufacturing/assistance-programs/made-in-queensland
· DOMESTIC, FAMILY & SEXUAL VIOLENCE SERVICE PROVIDER GRANTS- www.cyjma.qld.gov.au/campaign/not-now-not-ever-together
· SKILLING QUEENSLANDERS FOR WORK- desbt.qld.gov.au/training/training-careers/incentives/sqw
· COMMUNITY BENEFIT FUND- www.justice.qld.gov.au/initiatives/community-grants
· WOMEN'S SAFETY AND JUSTICE TASKFORCE SUBMISSIONS- The Taskforce is welcoming anyone wishing to talk about their experiences or insights into barriers women face when they report on violence committed against them. Make your submissions at www.womenstaskforce.qld.gov.au
· UNITYWATER CONSULTATION- The 'Water Matters Plan' is now open for public consultation. You can find more information at communityhub.unitywater.com/water-matters
· QUEENSLAND ANTI-DISCRIMINATION LAWS- With the review of Anti-Discrimination laws imminent, those interested are encouraged to read the review's Terms of Reference in preparation for public consultation. www.qhrc.qld.gov.au/law-reform/anti-discrimination-act-1991
· SHORT STAY LOCAL LAW CONSULTATION- Noosa Council has announced that the deadline for feedback for the local law has been extended to May 28. Written submissions can be made at shortstaylocallaw@noosa.qld.gov.au or mailed to Noosa Council. yoursay.noosa.qld.gov.au/
To finish. In my Address in Reply Speech this week in Parliament even though I only got ¾ of the way through due to the dreaded 'guillotine' 😊 I managed the most important part. How you all inspire me to be better and do better.
Have a fabulous weekend everyone. And if you don't like 'grandyspam' avoid my personal page as I am heading up to see my grandies for a mid-year hug and spoil before they forget what I look like! 💖
Sandy 🙏
...

See More

See Less